Balbi Soprani – Piedmont
It all begins in 1953, when Francesco Capetta starts the winery that bears his name. Today, it keeps accomplishing increasing success in Italy and in the World, led by his children along the same path of rigour and commitment to ensuring their clients certain and consistent quality, for the most appreciated wines of Piedmont. Of the various companies and brands that over time have become part of Cantine Capetta, Balbi Soprani is the line that represents absolute excellence. Its most exclusive and stylish products.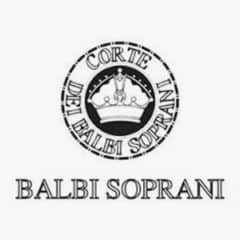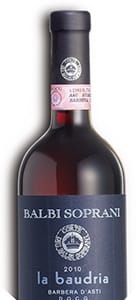 BARBERA D'ASTI
Blackberry, plum & spicy nose.  Dry, round, full-bodied.  It gets more harmonious with ageing.  Goes perfectly with all strong-flavored dishes, such as lasagna, roast meats & strong cheeses.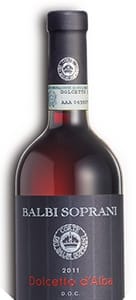 DOLCETTO D'ALBA
Pleasant & intense with red fruit & floral scents of rose & violet on the nose.  The taste is dry, full-bodied & moderately acidic with a pleasant almond vein.  Ideal with Mediterranean cuisine.  Perfect with any rich flavored dish & will enhance both pasta or risotto recipes & also meat courses.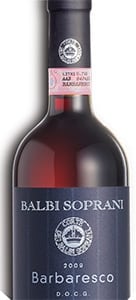 Barbaresco
Aged for not less than 26 months, half of which is in a barrel.  A bouquet reminiscent of flowers, fruits & spices.  Soft yet robust, austere, yet velvety & harmonic.  Pair with risotto or pasta, roasted meats & flavorful cheeses.  Superlative with white truffle on fondue.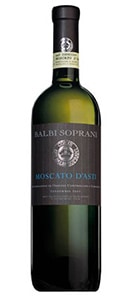 Moscato D'Asti
Exclusively made with white Muscat grapes, it has an aromatic bouquet.  Fragrant with acacia & wisteria scents.  The taste is sweet & pleasantly aromatic.  A unique & elegant accompaniment to any dessert.  It is equally enjoyable alone as a refreshing & lively drink.  Excellent with fruit salads, peach or lemon mousse and even barbecue & spicy food.