Montefiore – Piedmont, Italy
The company was originally established and is still deeply rooted in Piedmont region, where everything recalls wine scents, with indelible traces of a centuries old winemaking heritage that has molded the heart and soul of one of the most charming and evocative landscapes in Italy.
The secret of the Montefiore brand lies in the ongoing dialogue between past, present and future, with a merging of perspectives offering a framework to re-evaluate and interpret ancient and unchanged flavors in a contemporary twist, while constantly drawing their vital lymph from tradition.
The ability to foster unceasing growth and improvement, skillful pioneers of good taste while always having an open ear to satisfy its client's most specific needs, remaining faithful to the typicality of the past enriched by the remarkable opportunities offered by modern technologies: it's precisely this set of values and ambitions that make Montefiore a solid, winning group inspired by an ineradicable passion for excellent wine.
Montefiore favors a global, total quality concept, perceived not only as a tangible, ultimate goal, but rather as the beating heart infusing the whole production cycle with that special attention for detail that makes every single element play an essential part when creating products of renowned value and standing.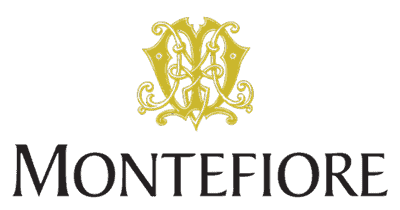 Barolo DOCG
VARIETAL: Nebbiolo 100%

Appassimento Pieomnte DOC Barbera Passita
VARIETAL: Barbera 100%

Barbera d'Alba DOC Barriques
VARIETAL: Barbera 100%

Barbera D'Asti DOC Superiore
VARIETAL: Barbera 100%

Moscato d' Asti DOCG
VARIETAL: Moscato 100%