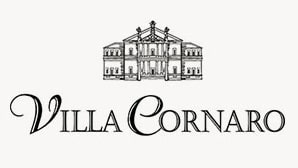 Villa Cornaro Wine – (Toser Vini)
Villa Cornaro wine belongs to the Tombacco family, which began operating in the wine sector in 1919.  It all started on the initiative of Granddad Lodovico, followed by his son Sergio at the end of World War II.
Sergio was the true author of the growth and expansion of the company on the domestic market, and to whom the company is linked, being transformed from into the acronym Tombacco Sergio.
Today, the third generation of the family-Giorgio, Valerio, and Marco-continues the well launched expansion process.  They have enthusiastically faced the challenges of market internationalization, introducing highly innovative technologies in the wine-making process while maintaining the craft of their longheld wine-making tradition.
TOSER aims to instill the same dedication to wine which has marked the members of the estate from the very beginning in all those involved in our daily work. TOSER's main aim is to provide top quality wine at competitive prices, aiming to earn the esteem of an immensely varied client base, and satisfy even the most demanding of palates.

Prosecco Extra Dry
ALCOHOL CONTENT: 11%