The Sensi Wine Collections
Ever since 1890, the Sensi family cultivates its vineyards in its two farms with passion and enthusiasm: the Tenuta del Poggio and the Calappiano Farm, ancient hunting residence of the Medici family in 1500 a.D., composed of 100 hectares of vineyards and olive groves and whose principal production is Chianti, the chief wine in the 'Classic' line.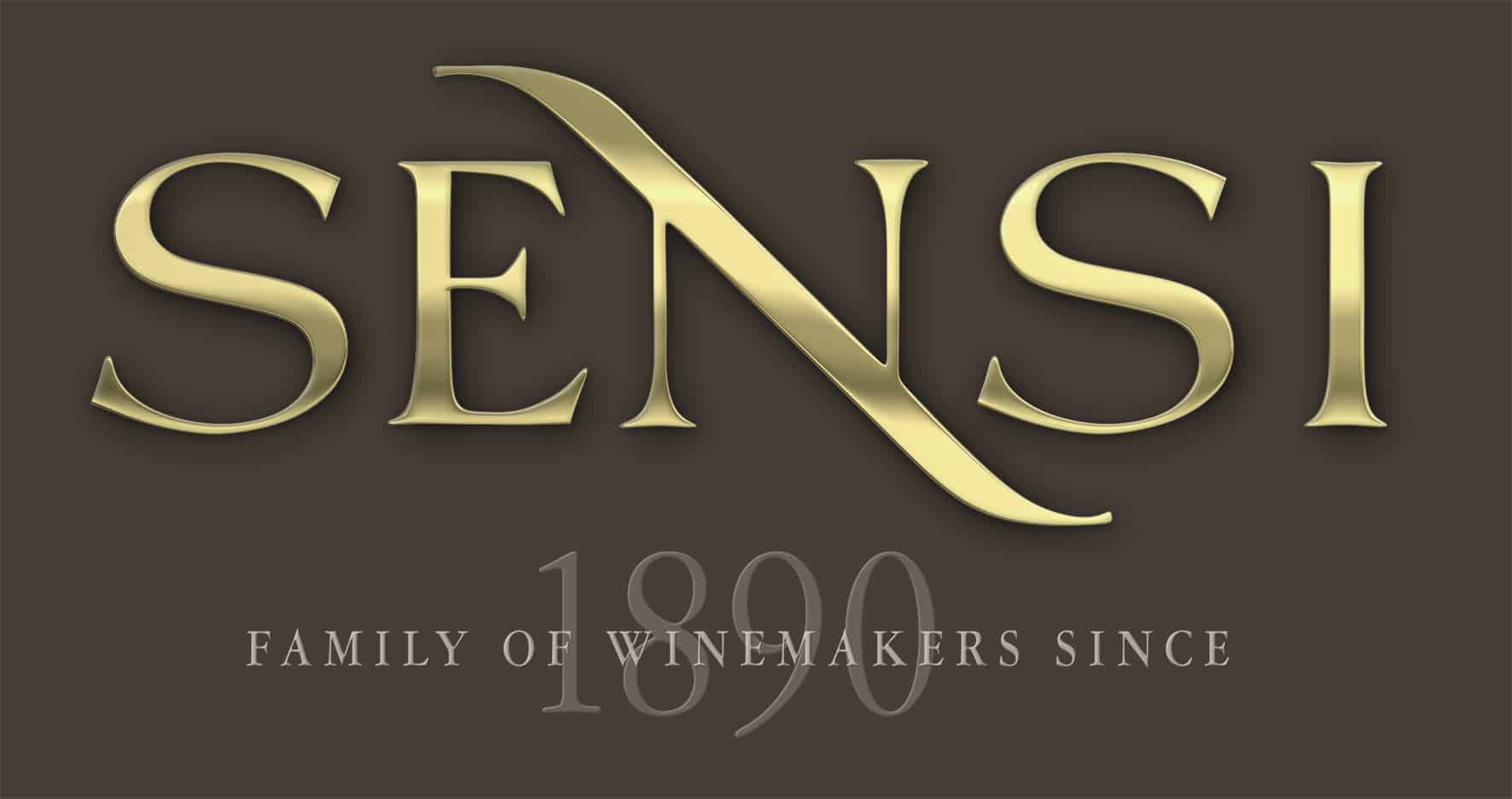 Sparkling Wines
Sensi's sparkling range includes the worldwide successful DOCG Prosecco and the stylish and fashionable spumante "Dolcevita" symbol of the Italian lifestyle.

Sensi Pinot Noir Rose' 18k
Fresh & fragrant on the nose with notes of white flowers & soft berries.  Delicate & perfectly balanced.

Sensi Moscato Rose' 18k
The bouquet is fruity & fresh. The aromatics blend elegantly with hints of raspberry, cherry & red berries.

Sensi Prosecco 18k
Marvelously fruity, pleasantly dry & superbly fresh. A perfectly balanced texture and a lively, creamy fizziness.

Sensi Moscato D'Asti Dolcevita
Classic Moscato sweetness. Peach, pear, apricot and green apple notes with a long, refreshing finish.
Classic Tuscany
Sensi Classic represents the very traditional Tuscan winemaking style, through the most typical appellation of our region.

Sensi Orvieto DOC
A fruity & floral bouquet with smooth, refreshing flavors. The finish is long & fragrant with hints of almond.

Sensi Vernaccia San Gimignano DOCG
A decisive fresh taste with fruity aromas & a pleasant slightly bitter aftertaste on the finish.

Sensi Montepulciano
Bursting with red fruit flavors.  Pair with rich & savory foods like barbecued beef or roasted pork.

Sensi Cupido: IGT Toscana Rosso
It is a young Sangiovese in purity with a rich, full taste & a good body. Smooth & velvety with a hint of vanilla on the finish. An expression of all the richness of Tuscan fruits.

Sensi Chianti Dalcampo
Produced in the heart of Tuscany this is a beautiful ruby-red wine with hints of cherry and spice on the nose. The mouthfeel is soft, fresh and pleasantly balanced.
Sensi Chianti Classico DOCG Forziere
The name Chianti Classico, identified by the famous logo of the black rooster, is reserved for ines produced in the most antique origin area of Chianti. This dark red wine has a full body & structure with traces of mature fruit, velvety taste, with soft tannins.

Sensi Chianti Riserva
Medium-bodied, aroma of cherries.   Excellent with rich roasted meats, cured sausage & hard cheeses.

Sensi Chianti Campoluce"
Fruity bouquet, good body and smooth taste.  Pairs well with pasta, roasted meats and mature cheese.

Sensi Chianti Superiore Vegante"
Light-bodied, spicy.  Works perfectly with roasted meats & hard cheeses.

Sensi Bolgheri Sabbiato
Fruity & spicy.  Pairs well with both white or red meats & cheeses.

Sensi Ninfato
Ninfato is a full-bodied sangiovese wine with a delicate cherry & red berry aroma. It is produced via a completely natural process, from the moment the grapes are harvested until the product is bottled. 100% Sangiovese * No added Sulfites
Sensi Testardo (Sangiovese/Cabernet)
A full taste with vanilla & flower aromas.  Smooth velvety tannins.

Sensi Mantello (Sangiovese/Shiraz)
Complex & refined aromas of tobacco, hints of spices & vanilla, noble tannins & mature berries.
Sensi Amarone Della Valpolicella
A wine of great structure, warm, soft & velvety.  It highlights a charming & fruity fullness, combined with elegant sensations with good acidity. Excellent with all red meat and aged cheeses & even raw red or slightly seared tuna.
Classic Tuscany Table Wines
Sensi Classic represents the very traditional Tuscan winemaking style, through the most typical appellation of our region.

Sensi Toscana Bianco
Light and delicate with a clean fresh flavor. Very pleasant floral and fruity aromas on the nose

Sensi Toscana Rosso
This wine is velvety on the palate and pleasantly balanced. Fresh and fruity traces of cherry and red berry on the finish.
Collezione
Sensi Collezione is an elegant collection of wines that, thanks to a fresh and fruity taste, shows a young and innovative Italian winemaking style. A sensorial voyage through every single grapes.

Sensi Chianti Collezione
VARIETAL:  Sangiovese 80% and Canaiolo 20%

Sensi Sangiovese Collezione
VARIETAL:  Sangiovese 100%

Sensi Merlot Collezione
VARIETAL:  Merlot 100%

Sensi Montepulciano d'Abruzzo Collezione
VARIETAL:  Montepulciano d'Abruzzo 100%

Sensi Nero d'Avola Collezione
VARIETAL:  Nero d'Avola

Sensi Pinot Grigio Collezione
VARIETAL:  Pinot Grigio 100%

Sensi Pinot Noir Collezione
VARIETAL:   Pinot Noir 100%

Sensi Cabernet Collezione
VARIETAL:  Cabernet Sauvignon 100%

Sensi Shiraz Collezione
VARIETAL:   100% Shiraz
"Passion is the added value of our wines"